4host was born in 2005 with the aim of providing its customers with web spaces with high performance at economic costs and with an extra focus on security.
+6000 Registered domain names
What do we do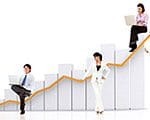 We keep your website always online and always performing!
We provide you with the tools you need to operate on your sites in the best security Switzerland. We give you better-performing servers. We provide you with a technical service with unparalleled capacity!

Finally the web hosting made simple!
Now with 4host of web technologies that allow maximum visibility, speed and reliability online in Switzerland and Europe.
With very varied offers and additional services that cover the need of customers, even the most demanding ones.
From the most used Cms in the world like WordPress, Joomla, Drupal to ecommerce sites like Magento and Prestashop, where with the right programming you can achieve incredible results.
Extensive offerings that include 2 high-end site builders that are extremely easy to use. The 4host builder and cPanel Builder, where you can get the maximum results and online visibility thanks to the presence in both Switzerland and Europe, where search engines benefit from any site posted on our servers.
Why choose us?

Security
Your secure website.

4host builder & cPanel Builder
Ability to create websites compatible on multiple devices (responsive) and multilingual.

A complete and easy question archive
We have a large amount of information already online so that you can do your best with your chosen plans.

Free applications and tools
Our online tools will allow you a complete and autonomous online management.

24/7 di supporto
Through the ticketing system and by email we are available 24/7

Fast websites!
All our hosting plans are optimized to maximize speed and therefore online presence!
What can we guarantee
99.996% of avaiability
Online presence guaranteed throughout the year
Free transfer
We transfer your site to us for free
Data protection
Protection of your code and data
DOS/DDOS protection
Protection up to 10Gbit/s
Quick support
Response within 3 hours (annual average)
24×7/365 Support
Support via ticket and email
cPanel
Professional hosting control panel
30 day money back
30 day money back guarantee
Cluster DNS + DNSSEC
Guarantee of DNS and DNSSEC functionality on request