4host website builder Switzerland
What are our customers saying
- Davide Vitale
With Roberto I have entered into an assistance contract for my site made in Wordpress. He is always ready and attentive and in a short time he solves the problems due to the management of my site, which given the number of contents has become complex.
website:
https://www.r102.ch
- Adriano Peroncini
Roberto has been successfully assisting my website in Wordpress for more than 3 years now and this allows me to dedicate myself to my work with serenity.
website:
https://www.restaurantgandria.ch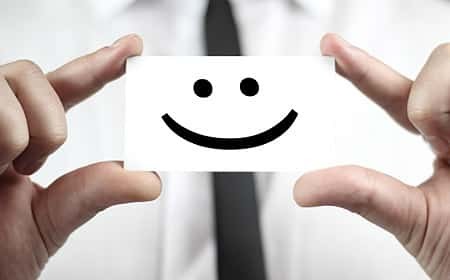 - Green Artists Swiss
We have tried multiple site building platforms (among the most renowned and used on the web). 4host was the best: More lean intuitive and fast management system among all The end result uncompromisingly reflects your initial project Security and protection of cyber data at the highest level The company is solid and energetic able to provide personalized support and new solutions very quickly. We are loyal and more than satisfied! Thank you 4host! Impeccable!
website:
www.greenartistsswiss.ch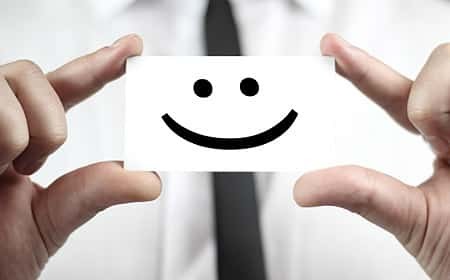 - Nicola Cibin
We have several websites hosted on 4Host, the service presents a high level of security as well as exceptional support. The service offers a lot of variations based on the specific needs of the customer, all at a super honest prices.
website:
www.4host.ch
- Guido Vassellatti
I have been working with 4host company for many years and I have to say that the reliability and the seriousness of the company have never disappointed me, they have always surprised me. Quick and decisive technical support, very advantageous hosting packages and above all, security at the highest levels. Definitely recommended!
website:
www.4host.ch
- Massimo Rossi
We have chosen 4host.ch for speedy resolution and for the speed and security of their hosting plans. I can say that I am a very satisfied customer.
website:
www.4host.ch
- Valeria Bianchi
I needed a website with superior performance and greater security because several times I found myself with an unusable site due to hacker attacks on my blog. Now that I'm on 4host.ch as well as having a basic security I have realized an advanced security structure that alone I could not reach. Now my blog is very fast and does not suffer interruptions because hacked.
website:
www.4host.ch
Frequently Asked Questions
How do Web Hosting work?
Without getting too into the technical language, the websites on the internet work thanks to 2 services:
A domain name (e.g. miazienda.ch)
The web space (hosting) for publishing a website or a space (hosting) to have an email box (email)
These two services combined, allow you to have an online service with your own domain name and your own space for publishing a site and/or for one or more email boxes.
It is also possible to imagine that the domain name is the postal address and the house number, while the apartment/house is the web space (hosting) or the letterbox (email).
As you can imagine without a domain name, you can't reach the web space (a website) or an email box, as without the postal address you can't deliver a letter
What hosting plan do I need?
You usually look at the following features:
mailbox number (email number)
web space (5 GB for a small site with 2/3 email boxes included)
(8 GB the monthly referral of about 20/50 visitors per day and about 30 daily emails)
hourly emails (quantity of hourly emails)
number of domains (domain alias/domain alias) visible with the same site
additional domains (other websites published on the same hosting plan)
subdomains (e.g. sottodominio1.dominio.com or sottodominio2.dominio.ch, and so on)
mysql (number of banks to use for a single hosting plan. If you use more than one cms, a database is used for each cms.)
What software or utilities can I use to build my website?
With 4 hosts are open a multitude of possibilities:
cPanel builder property

With the built-in cPanel builder, you can make an extremely simple presentation website. Specialist technical skills are not required, only the use of a word processor and possibly graphic processing, if you intend to upload custom images

4host Builder

With the advanced builder of 4host you can realize sites of medium complexity and just a click of the mouse. (4host builder) while with the 4host builder store you can also create e-commerce sites and in multilingual of medium complexity. Even here, no technical skills are required. Advanced image processing may require skills, but scaling and application are still made extremely simple

Proprietary software (Mac / PC)

You can use any software installed on your PC or Mac of web realization and then use ftp software (often also integrated) that load the website online

SOFTWARE CMS (Es: WordPress, Joomla, Drupal, etc …)

You can use any Content Management System (CMS > Content Management System) such as WordPress, Joomla, Drupal just to name a few, and you can use these systems to build and keep your website up-to-date. In these cases, medium/advanced technical, programming and graphics skills are required
I purchased a hosting plan, how do I proceed?

Purchased a hosting plan you will receive an email containing all the directions you need to create an email, change your/e password, create ftp downches for data loading, directions to add additional contacts (if you have a webmaster/webdesigner/programmer) you can create sub-accounts for the customer area so that they can themselves be self-sufficient to access your control panel cPanel (hosting control panel) where these people will be able to upload the necessary files and create the necessary banks.
What does free domain mean?
When you purchase 1 hosting plan, you can have 1 free domain of your choice from 12/20 extensions available.
How do I transfer my site to your servers?
You can use the ftp software to download the site from the previous provider and dump mysql to download the data from the bank with phpmyadmin.
You can then create an ftp down payment to upload the site data (files) to our plans (with the directions provided by email at the time of purchase of the hosting plan) and creating a bank account (if any) to upload this data with phpmyadmin (the mysql dump created previously by the old provider).
There is also the possibility by giving up the 30 days satisfied or refunded to open a ticket to our support, from the customer area as well as writing to that will apply to the free transfer of your website and all at no additional cost.
Can I host multiple websites with my hosting plan?
In this specific type of hosting plan it is possible to create only few. For a greater number of multiple website (addon domains) we advice to purchase dedicated hosting plans and resellers where you can have multiple websites published in a single hosting plan.
Is there a "satisfied or refunded" formula for these plans?
Certainly for any hosting plan there is the "satisfied or refunded" formula for a period of 30 days. This can only decay in 2 cases:
If abuses are noted on the hosting plan (e.g. mailbombing, phishing, spam, hacking in general and/or other forms of abuse.)
If the customer decides to transfer the website from the old provider to our hosting space, once the procedure has started, a refund will no longer be possible
Except for these two conditions, refunds are 100 guaranteed.
NOTE: The sum for registering the domain will only be withheld, but it will remain in your possession.
IN CONTINOUS SINERGY
with the following Brands: